The transformative power of the arts.
For all of Flint.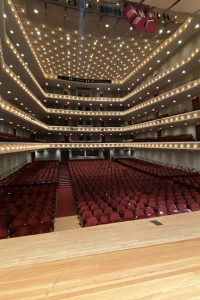 KidsTix Program to Bring Power of Performing Arts to Flint Families
FIM Ticket Center
The 2023-24 FIM season brings live performing arts to you.
FIM programs reach more than 300,000 people annually through lessons, classes, outreach programs, and performances.
Community programs
Community programs
FIM Delivers Summer Delights with Music Around Town, just another way FIM brings the transformative power of the performing arts to the greater Flint area. Musical ensembles of all types and sizes share their talents and entertain audiences from June through August. Watch your email or follow our Facebook pages for more information on our summer schedule.
Flint School of Performing Arts classes & ensembles
Flint School of Performing Arts classes & ensembles
Music, Dance & Theatre for Everyone! Register today